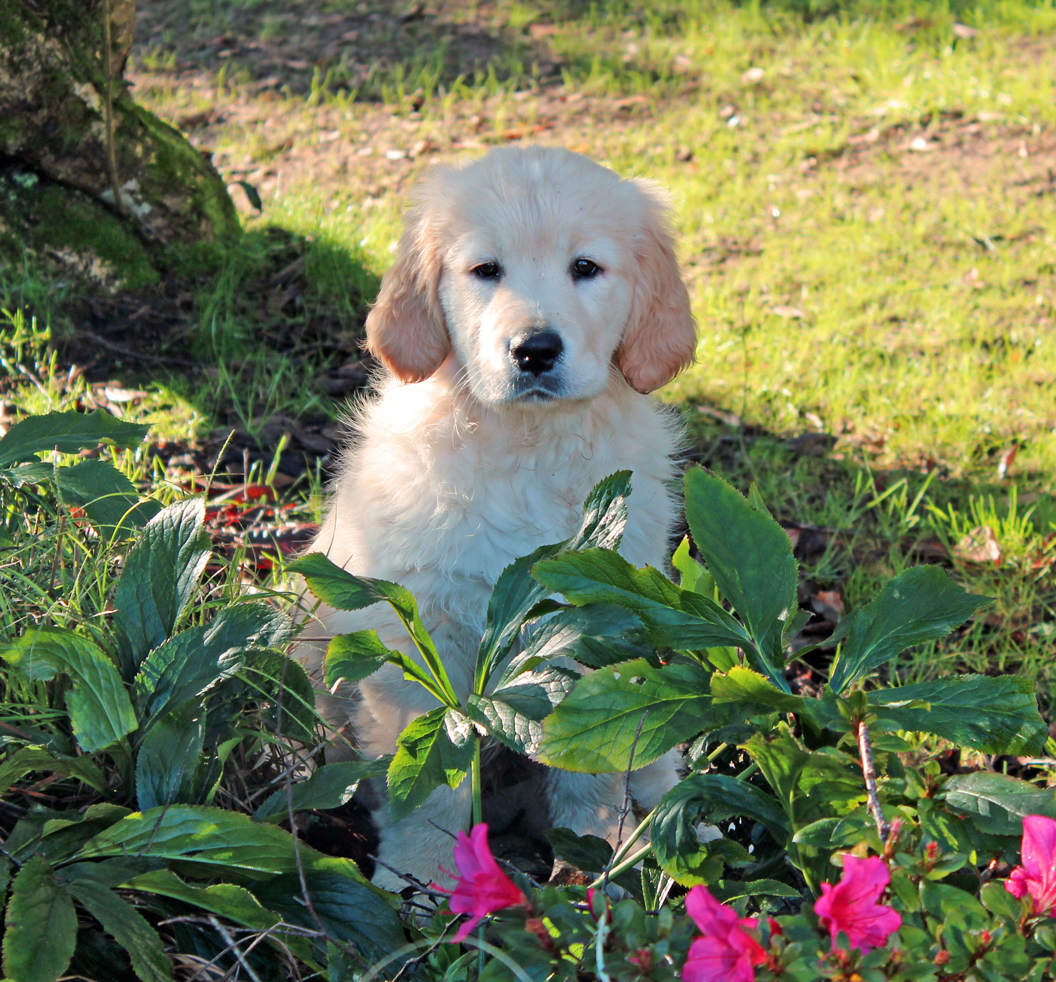 Sadie in a little new year sunshine
One of Sadie's first outings into the great outdoors – it had been a wet and windy winter!
Golden sunlight and dew drops on her pretty nose
Pretty Polly and Sadie before she left for her "forever home"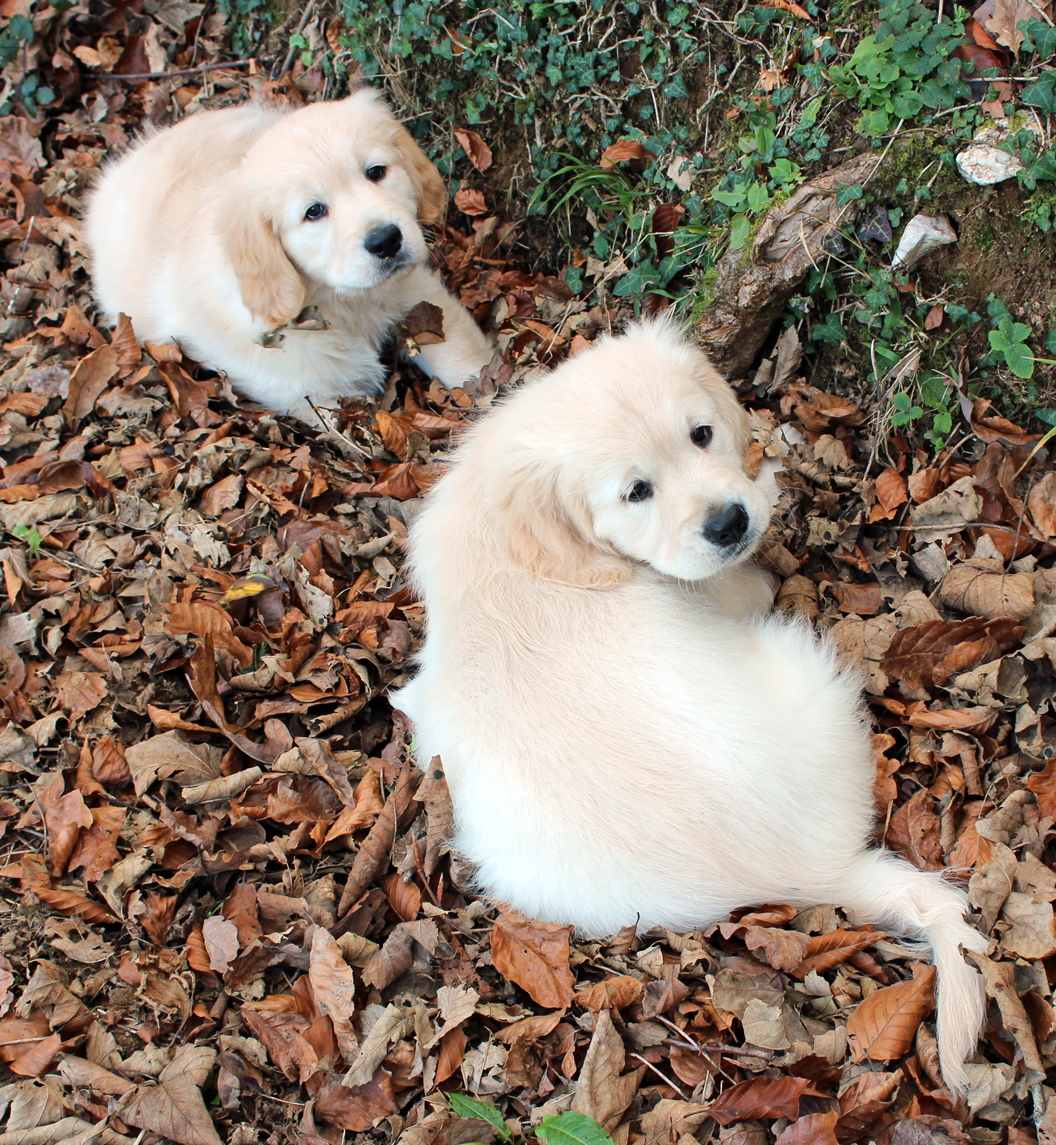 Two golden pups on a bed of golden leaves
Sadie & Polly
Sadie's first visit to Devichoy Woods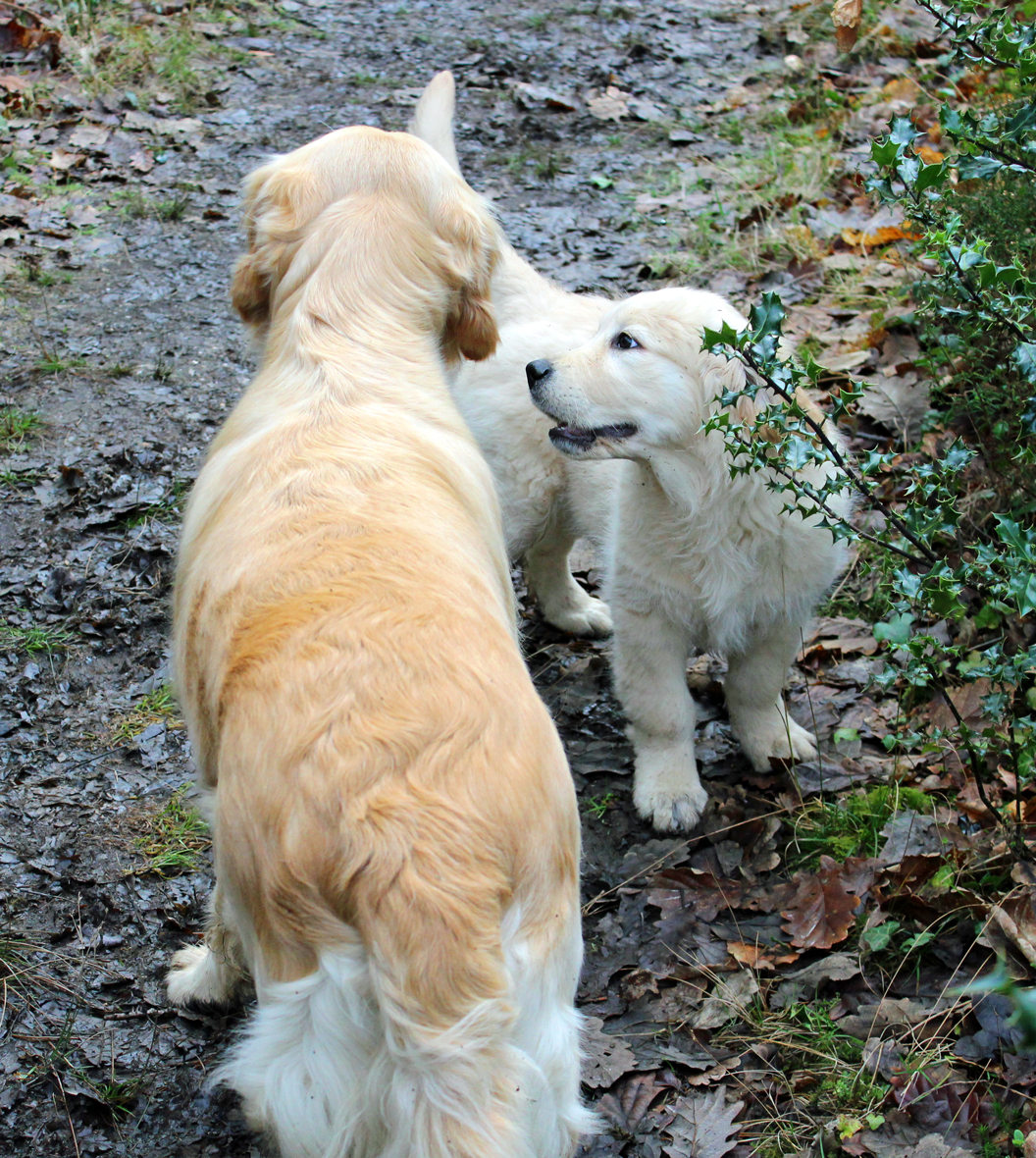 Come on Aunty Kelsey – come and play!
You know you want to!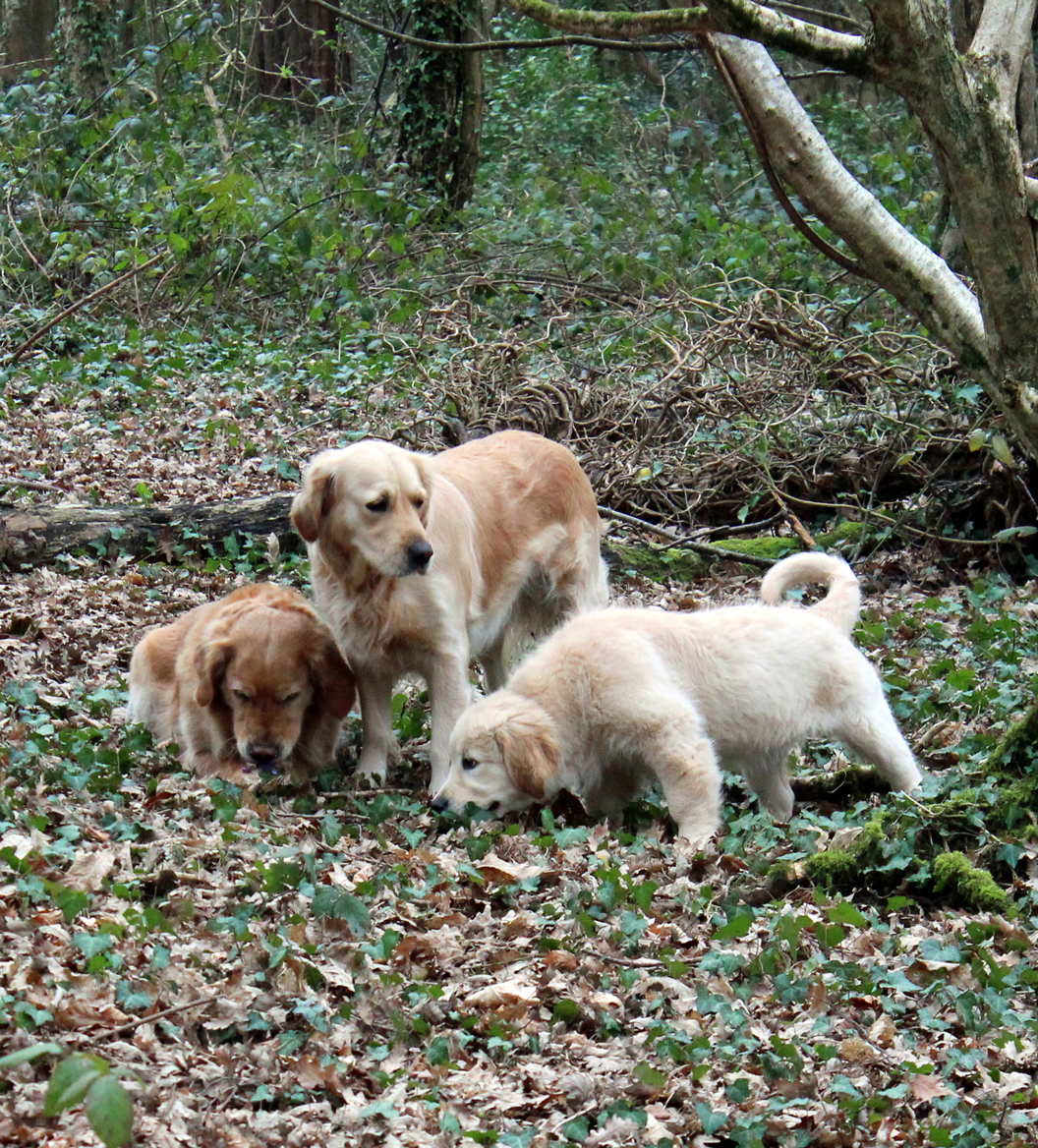 So I have a sniff around……..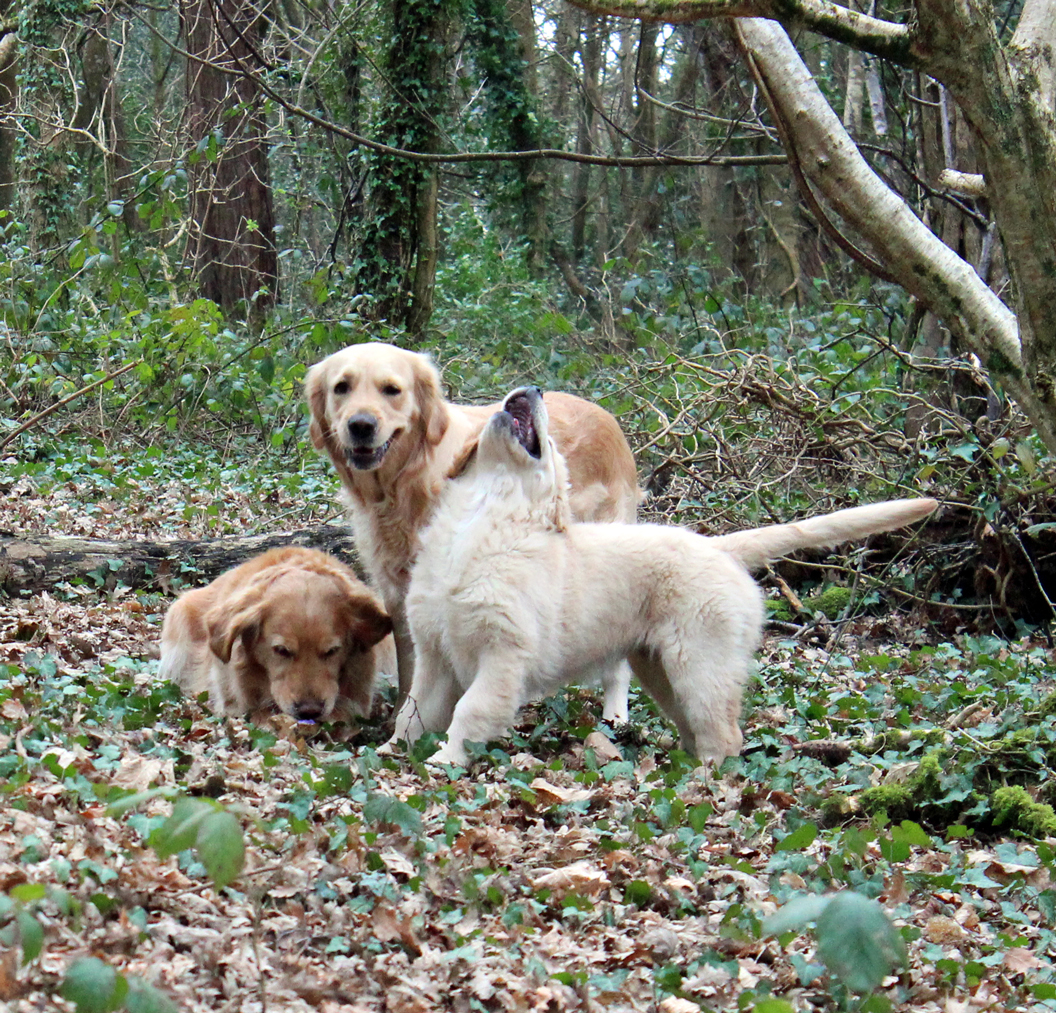 That is just so funny!
Crazy laugh!
Careering about with utter zest and joy!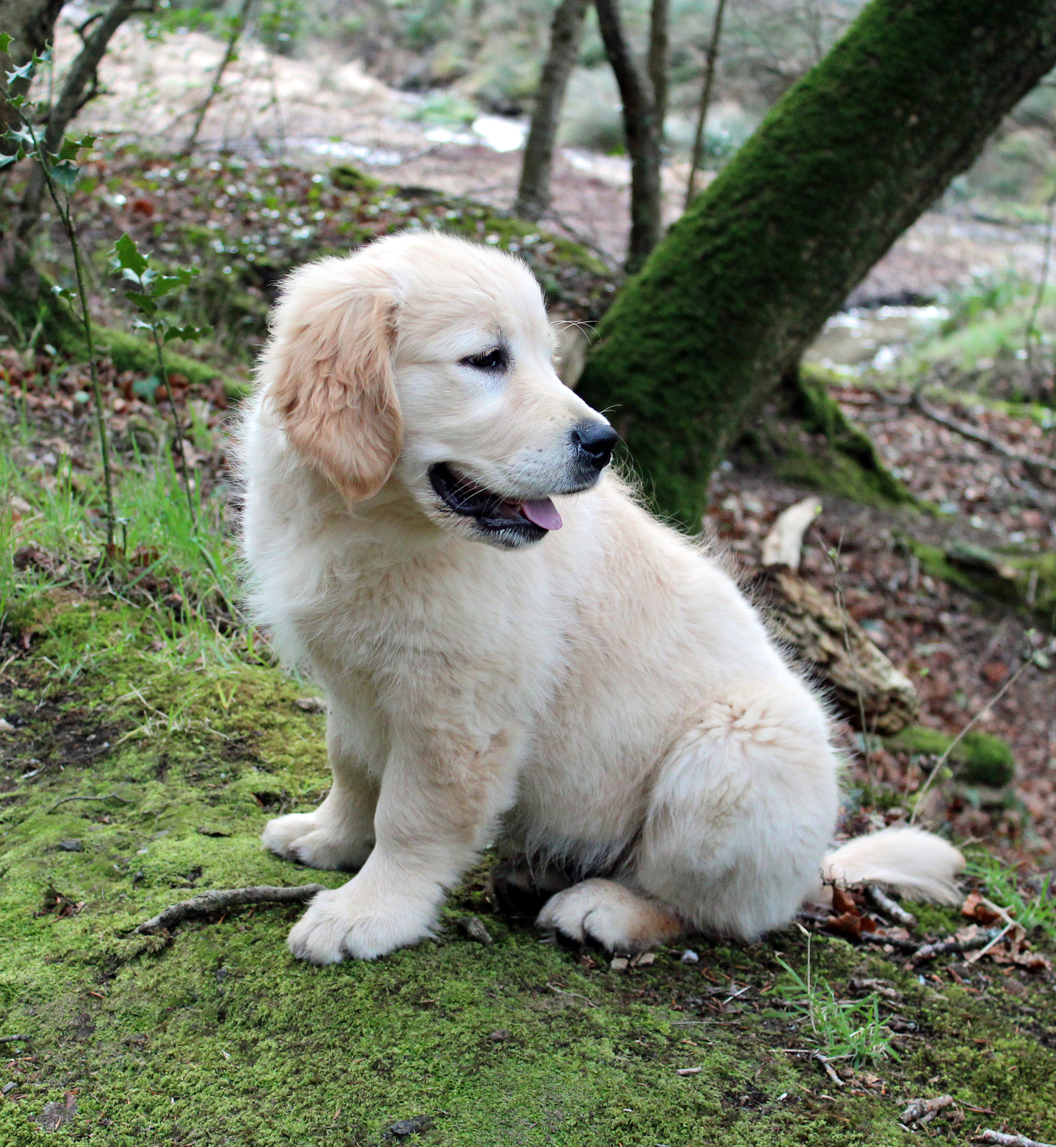 Finally she sat still for a moment
Nothing like a good chew for teething pups!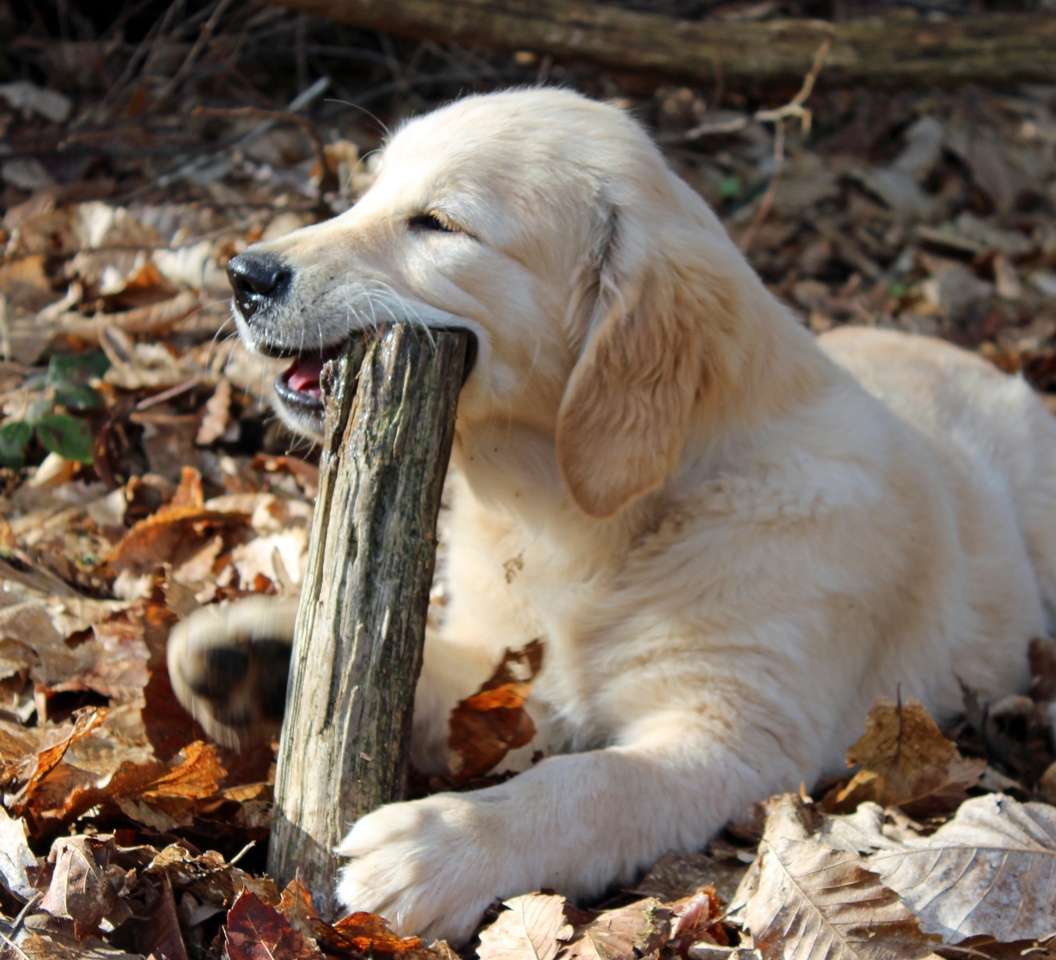 So soothing on swollen gums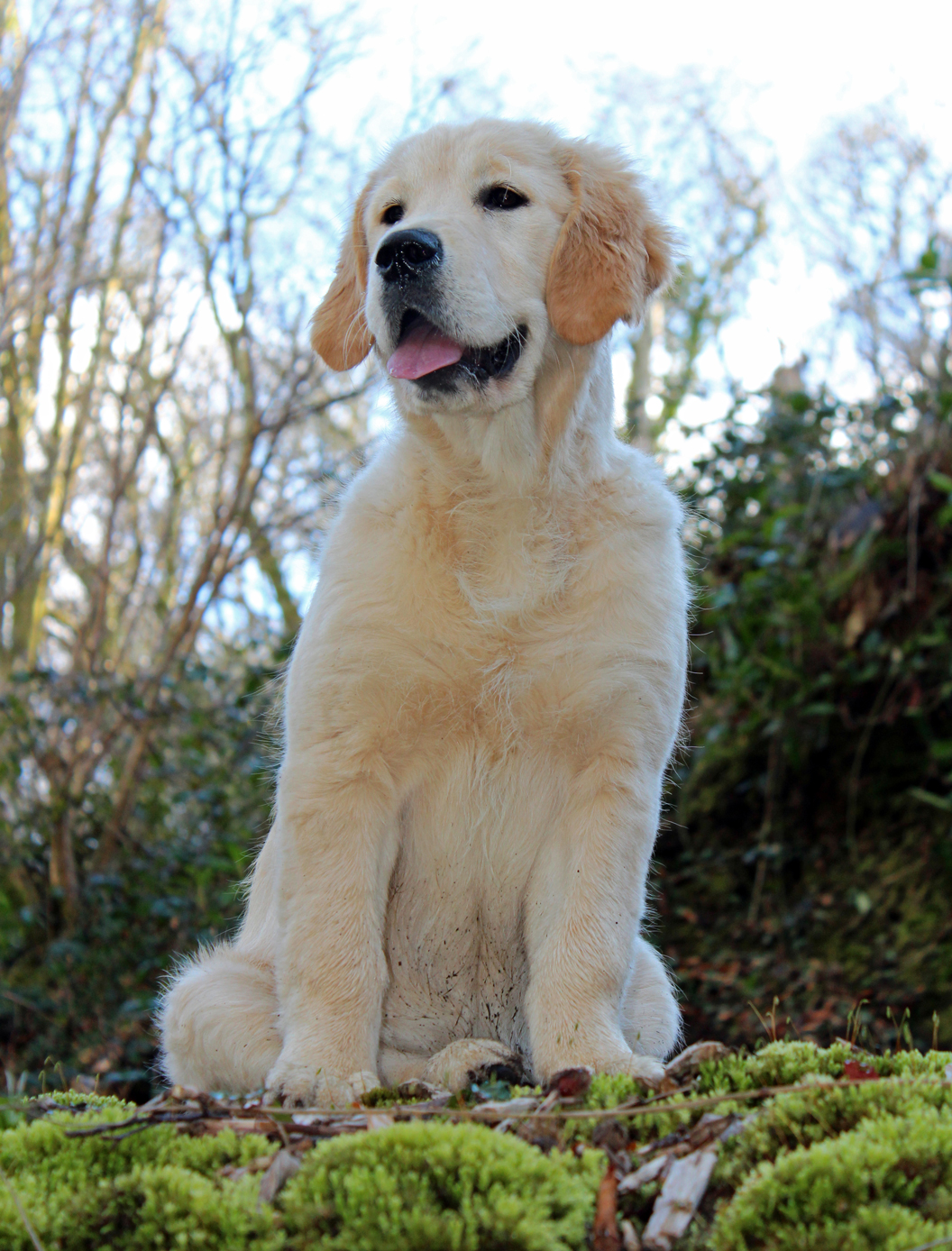 Beautiful portrait – eighteen weeks old today!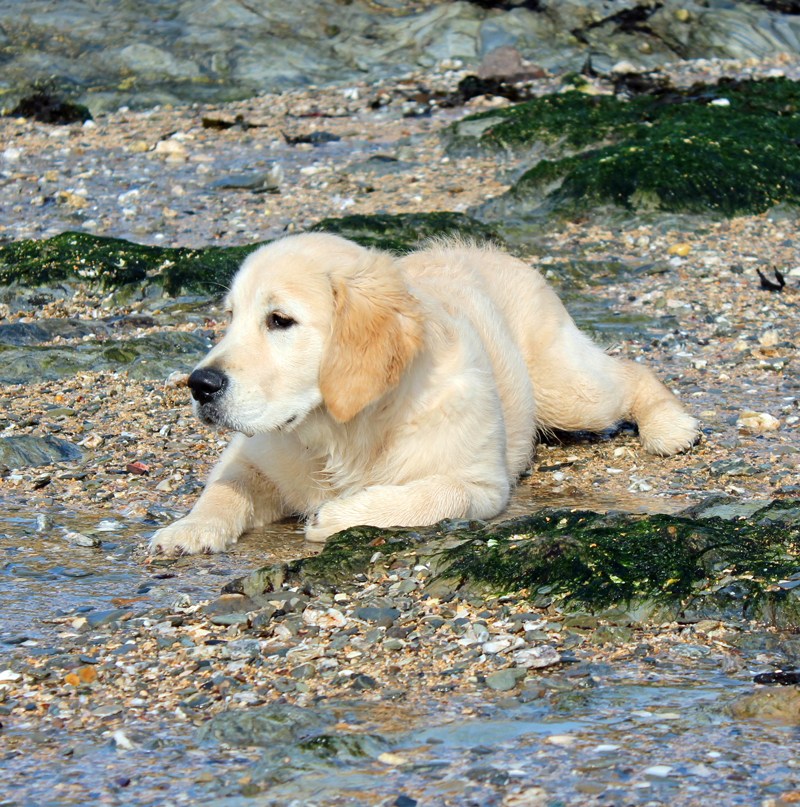 First trip to the beach – watching the others swim, but still not convinced!
Pretty profile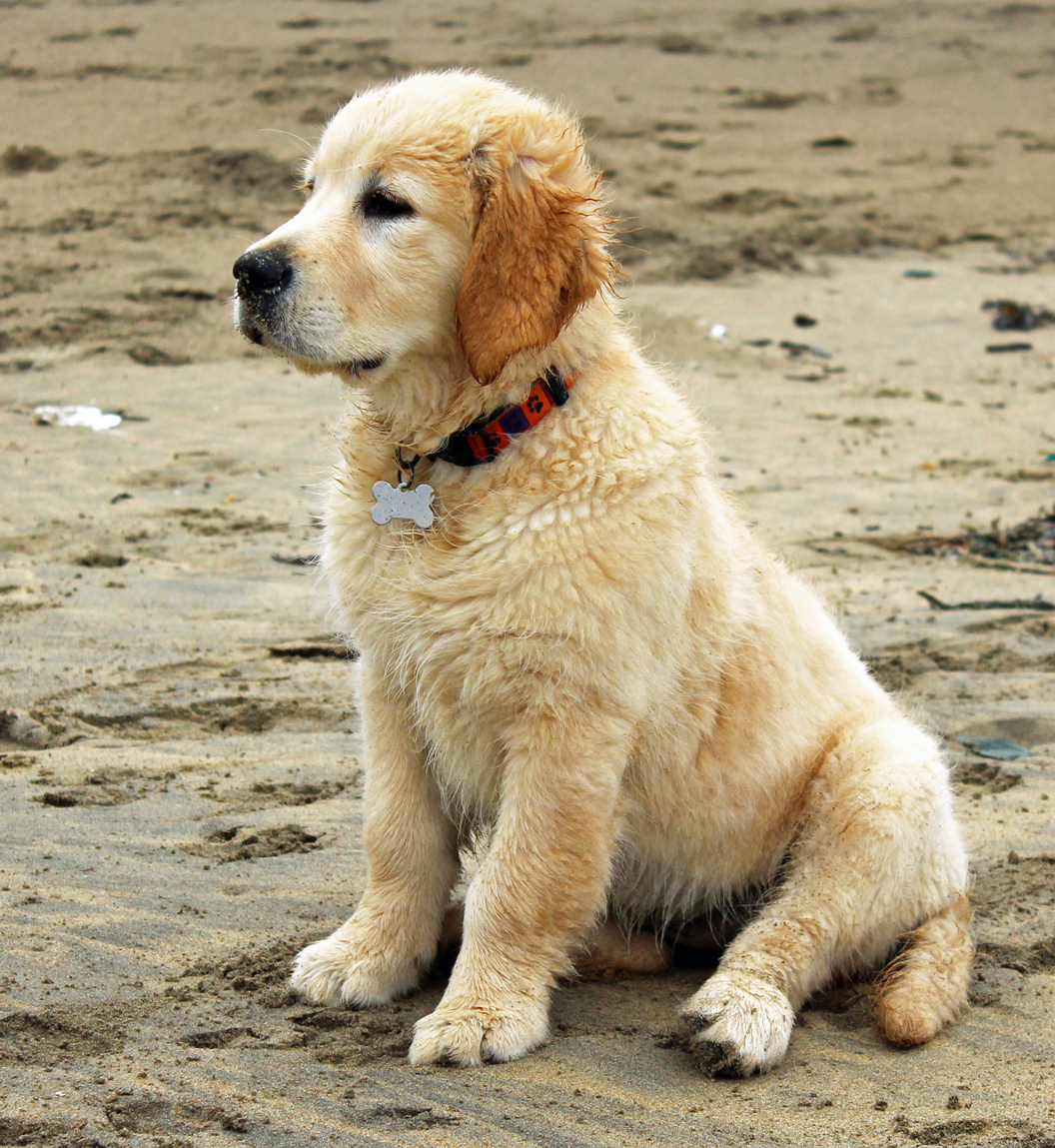 Still watching the swimmers! Probably the first and last time she wore a collar!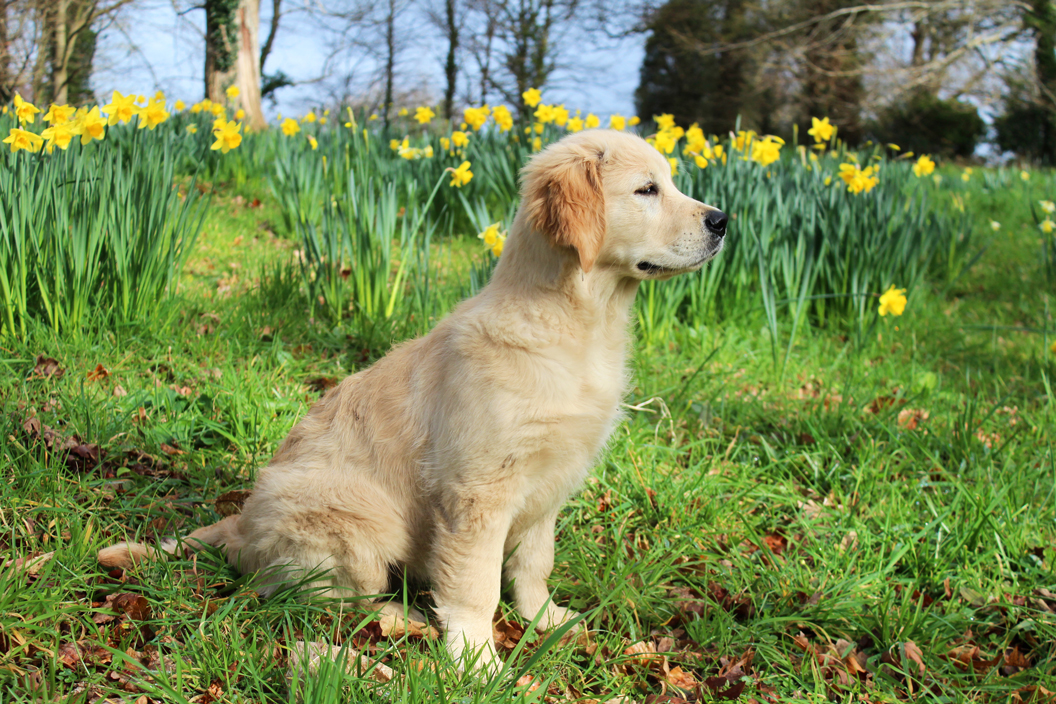 Pretty as a picture in the spring daffodils at Trellisick woods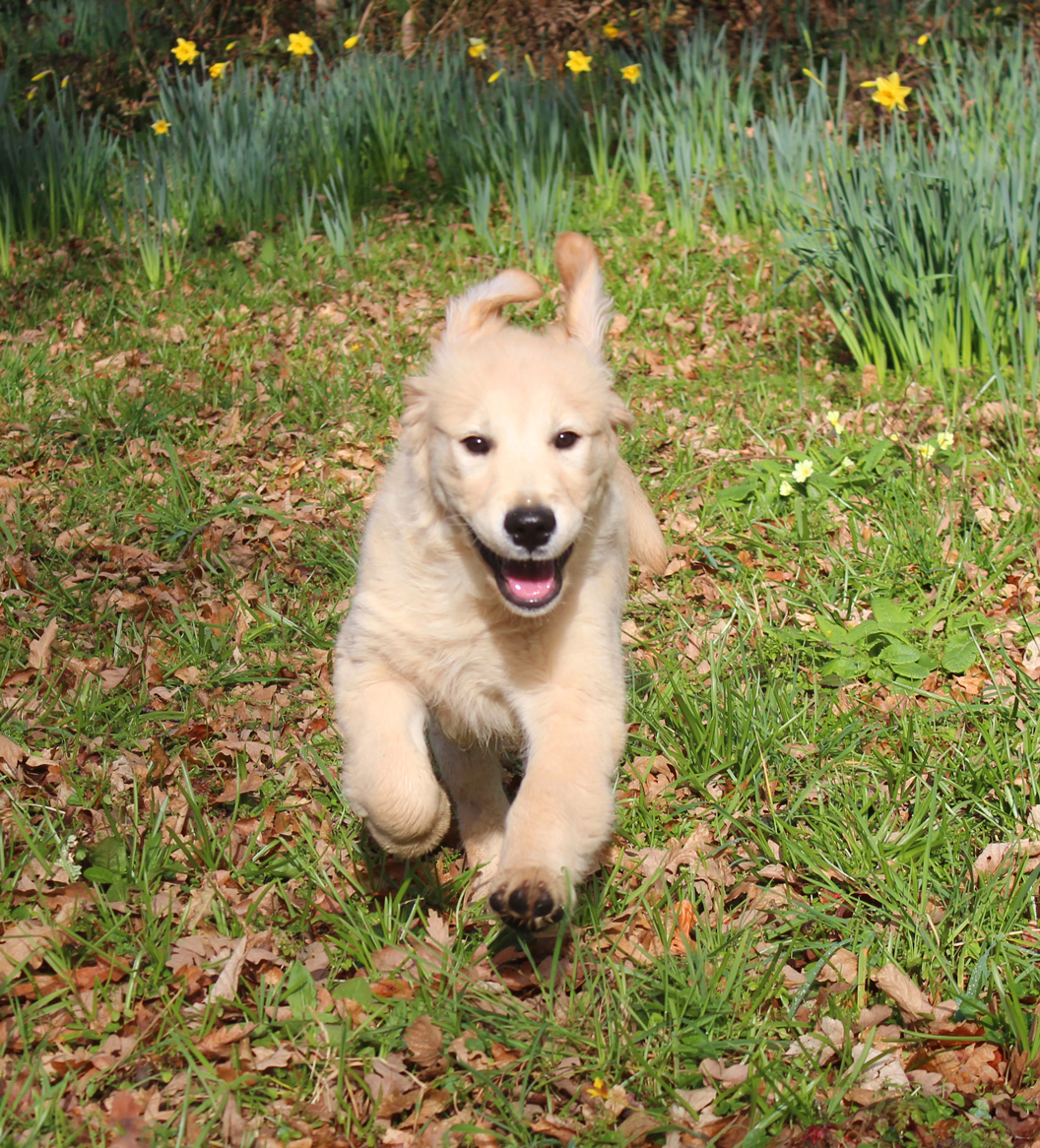 Happy little girl with perfect recall
Lovely outline, showing early promise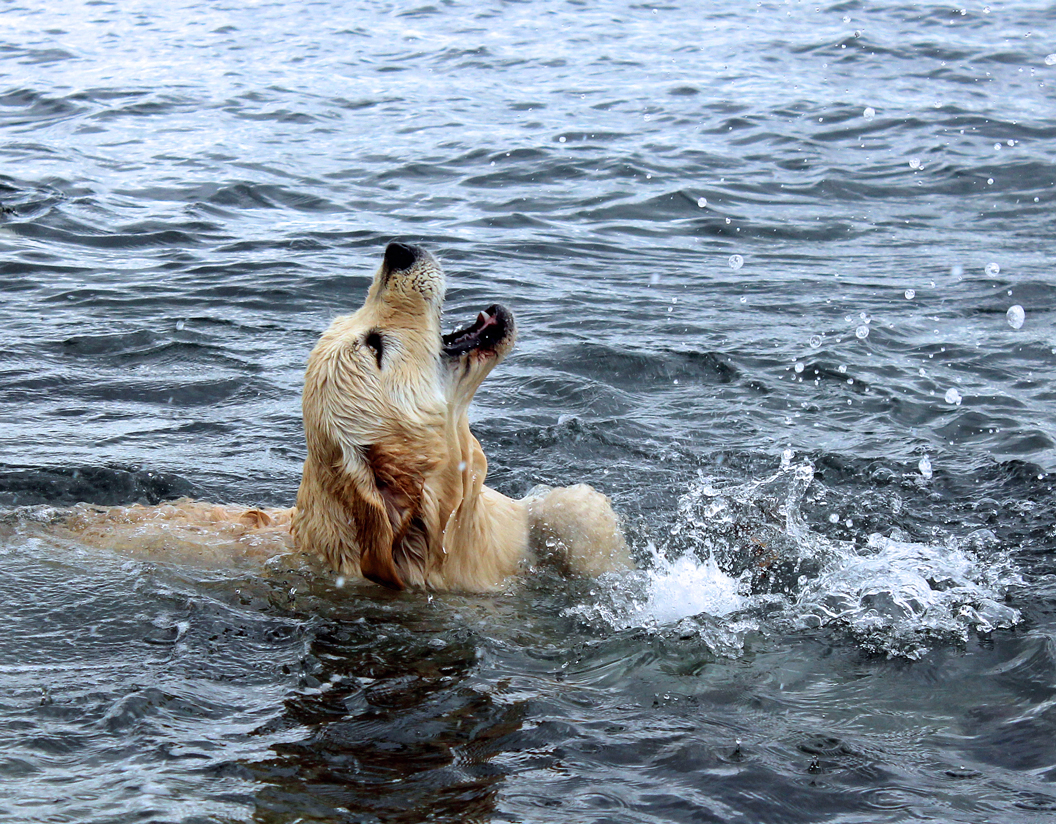 Sadie swims for the first time! Five months old and enchanted wit the diamond splashes she makes!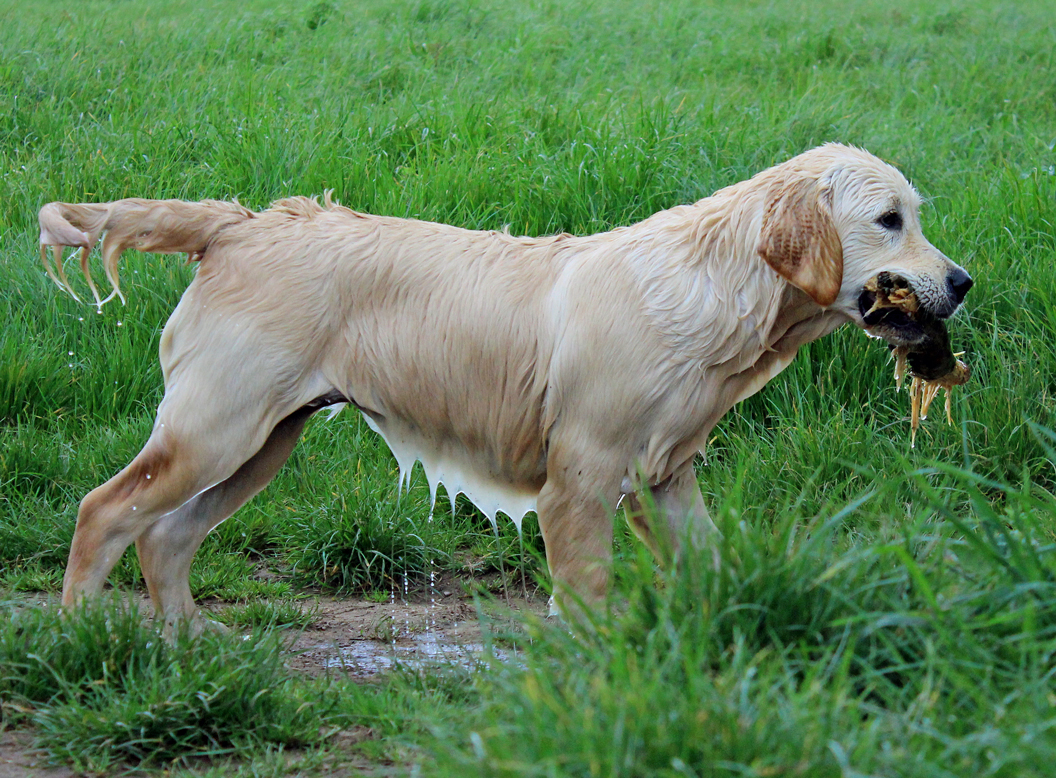 And here she is after her first swim and first water retrieve – what a clever girl!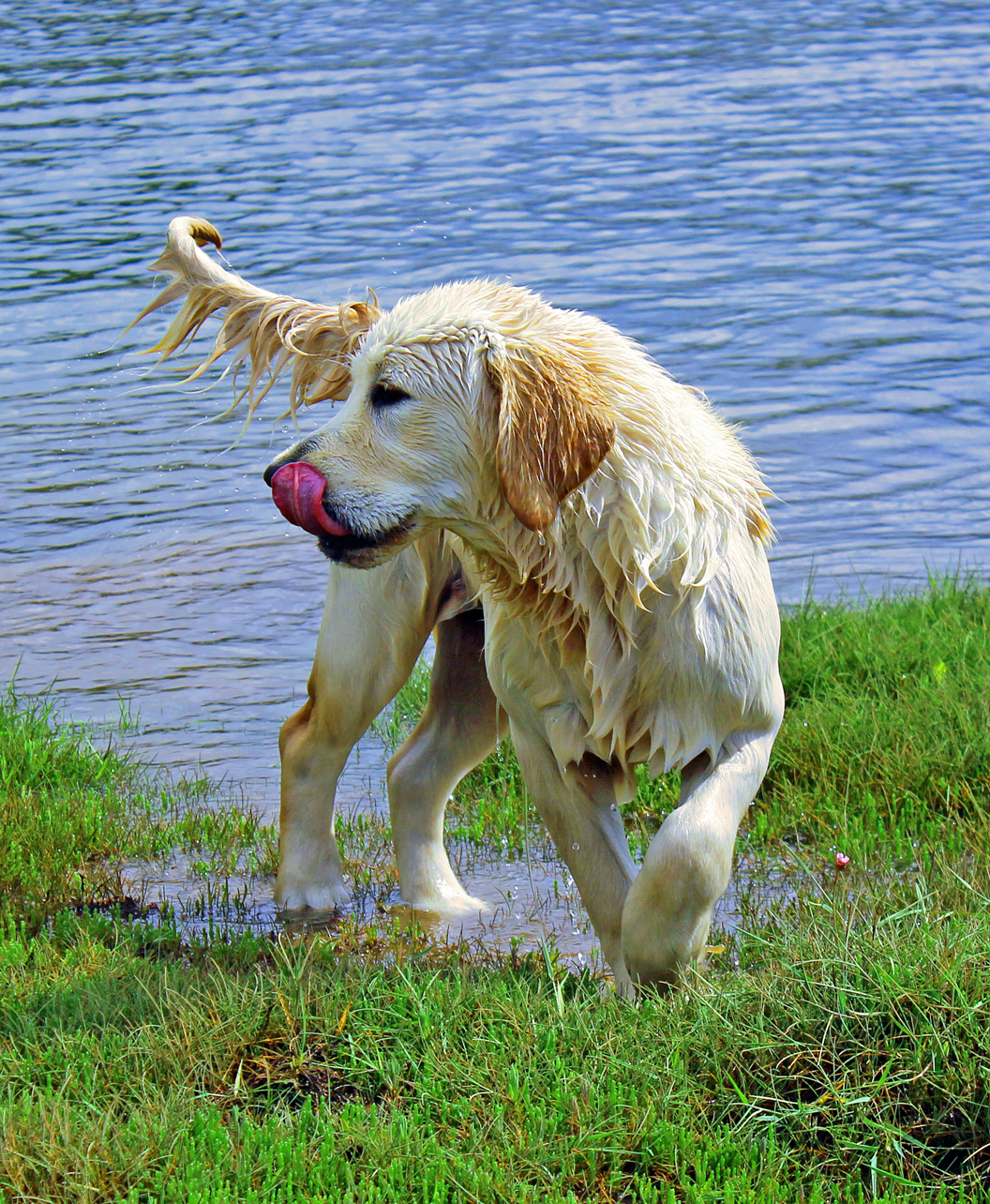 Once she discovered the water there was of course no keeping her out!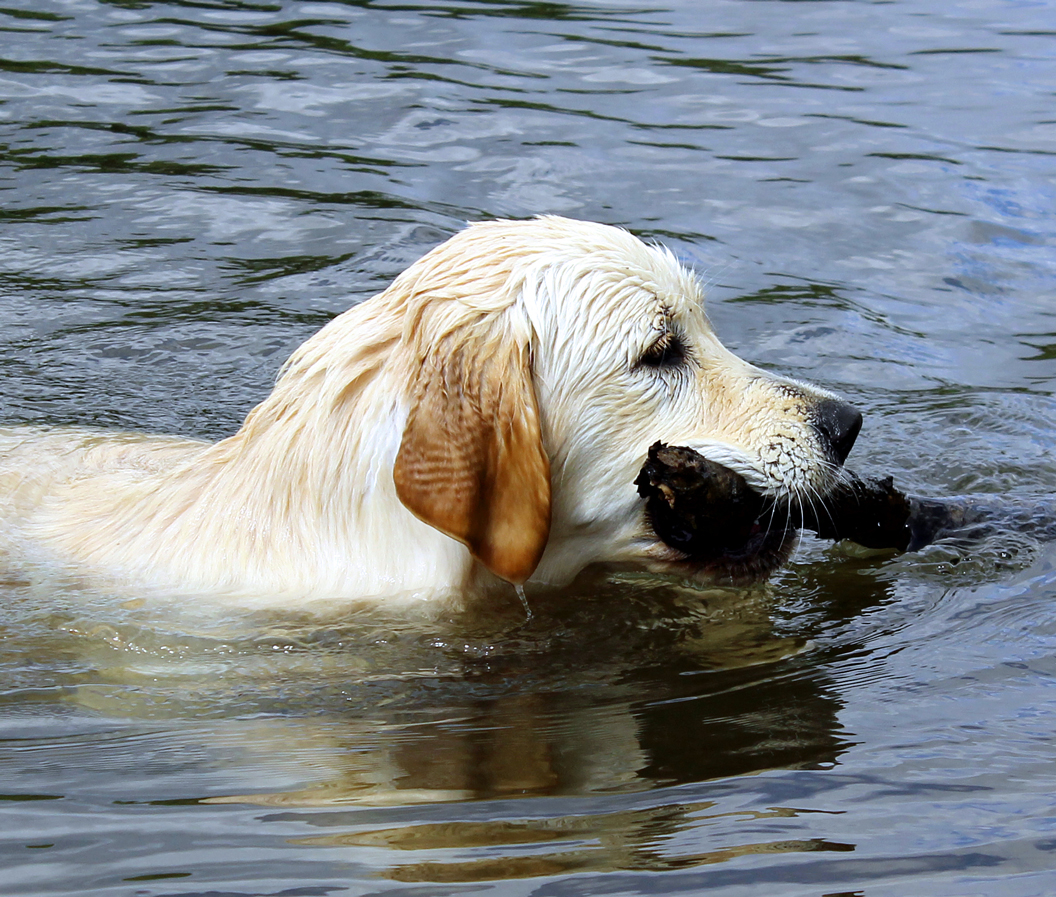 Baby Sadie a quintessential water babes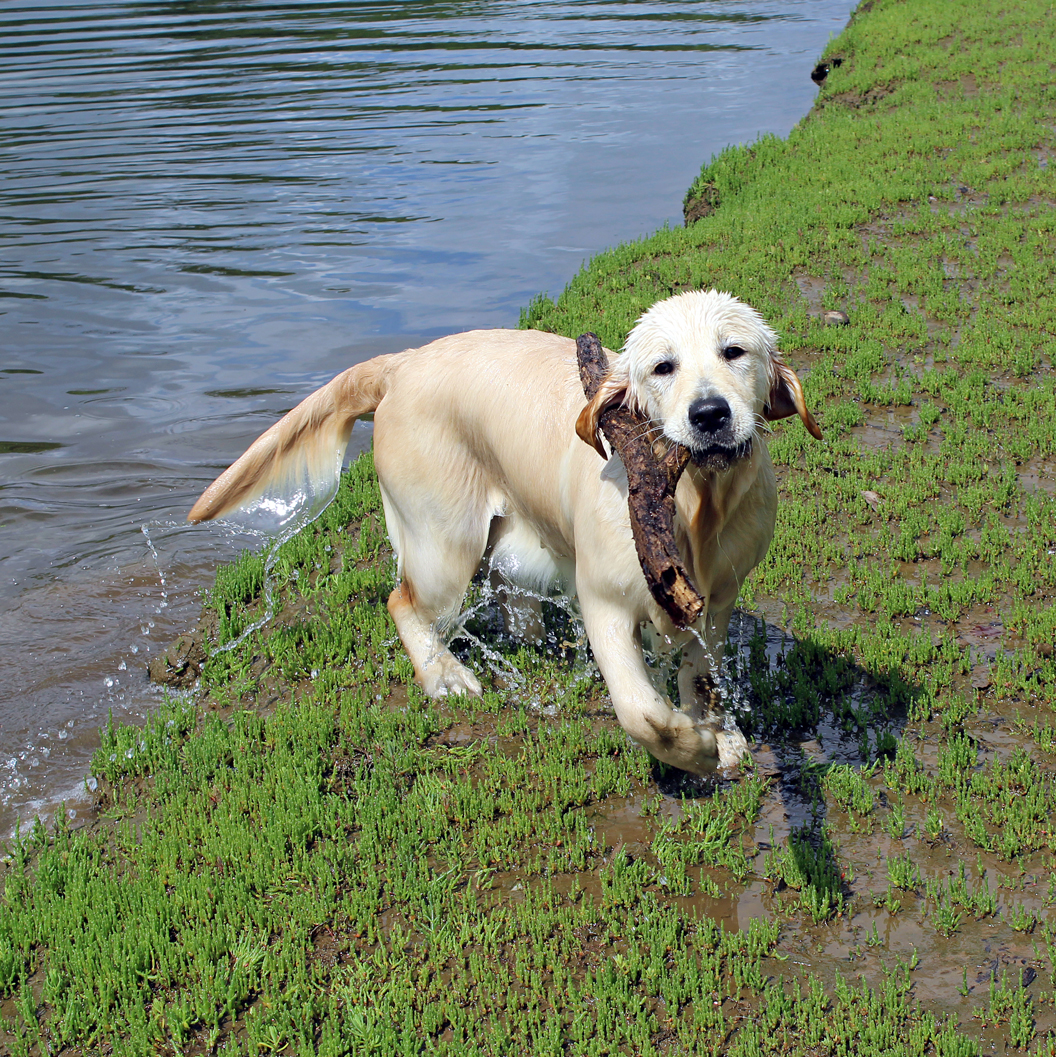 Retrieving on Devoran Creek
Retrieving in the Garden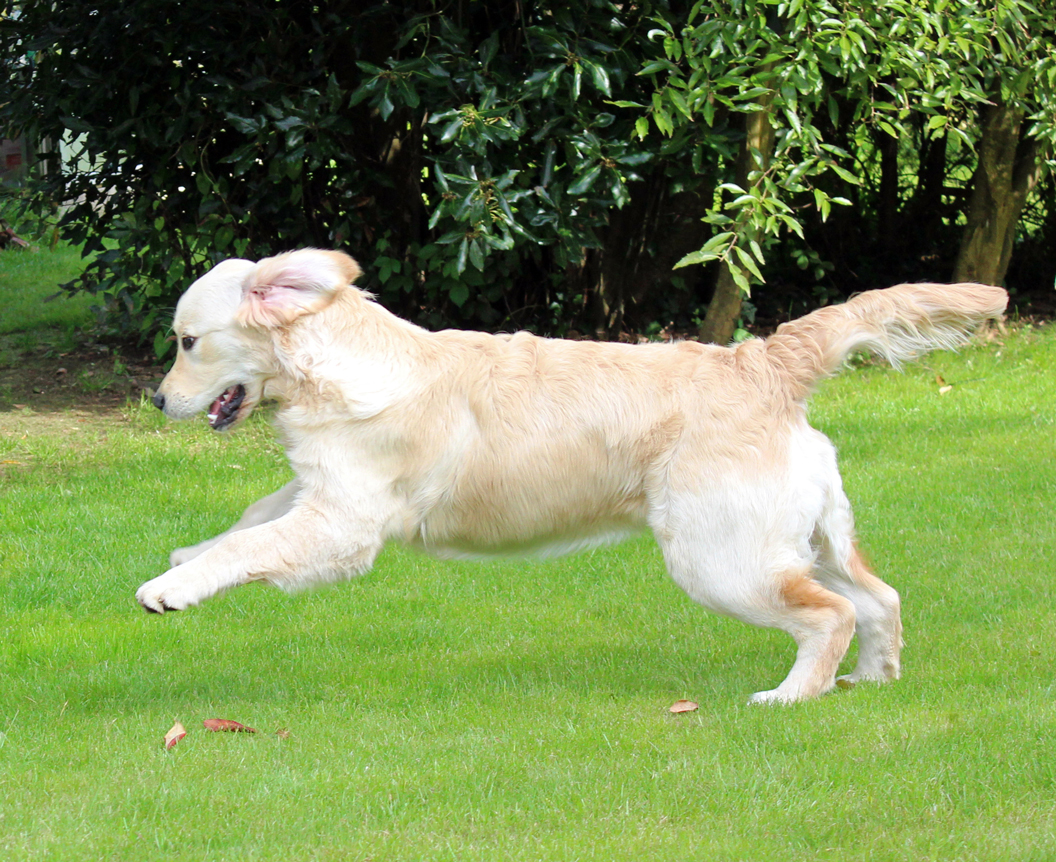 Gambolling like a spring lamb!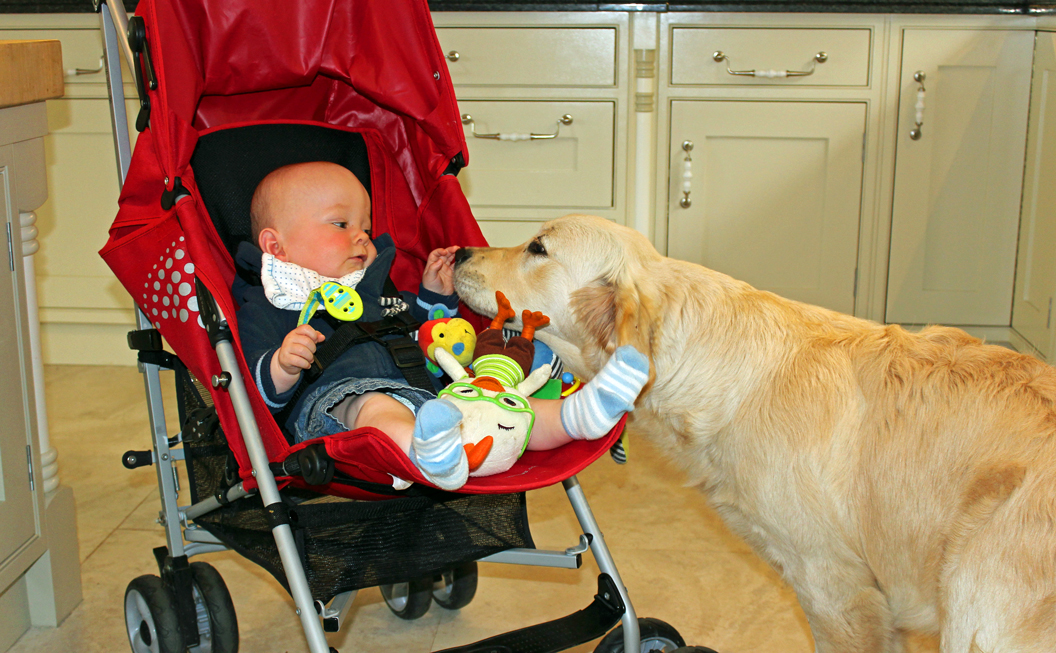 One baby gently saying hello to another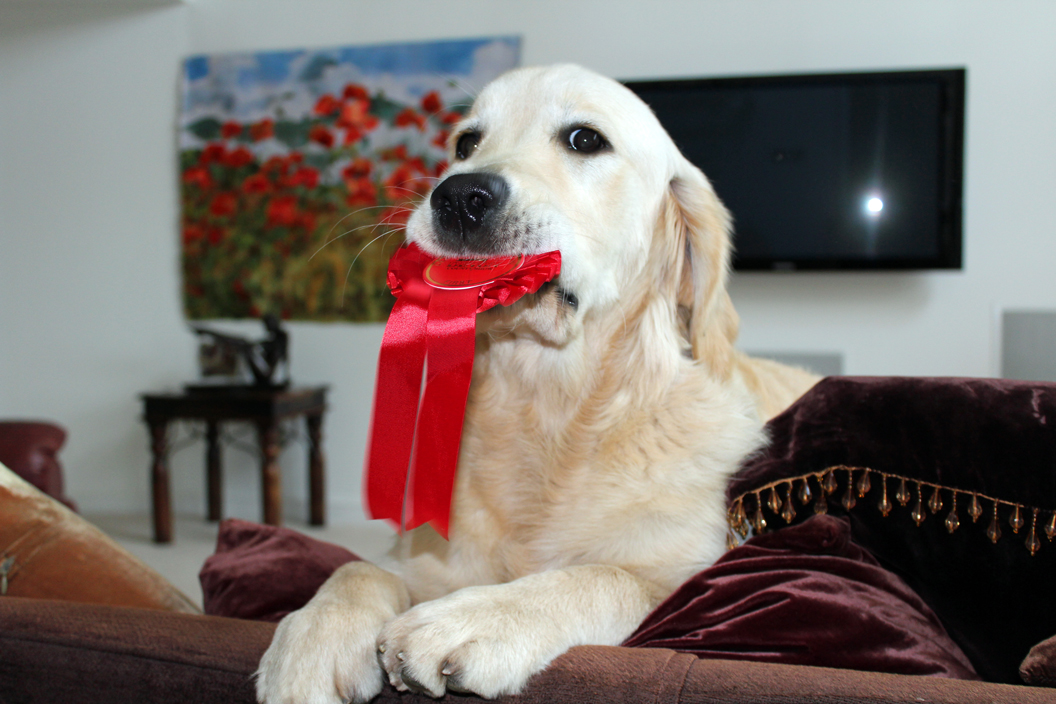 Six months old and didn't she do well at her first show!!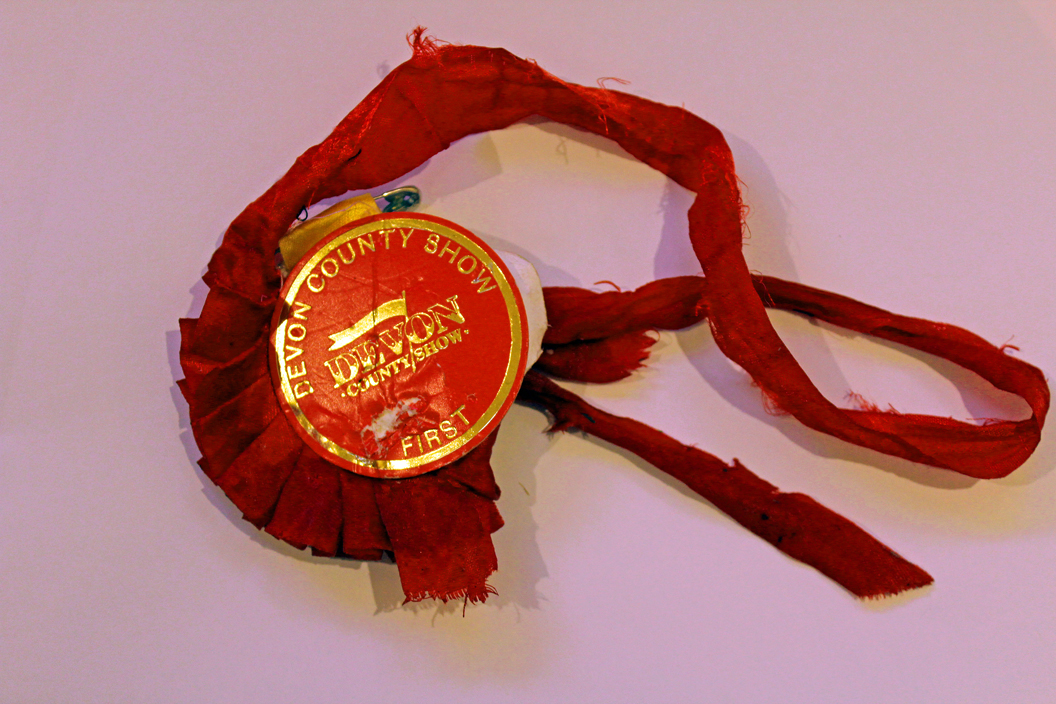 And a few hours later………. lol!