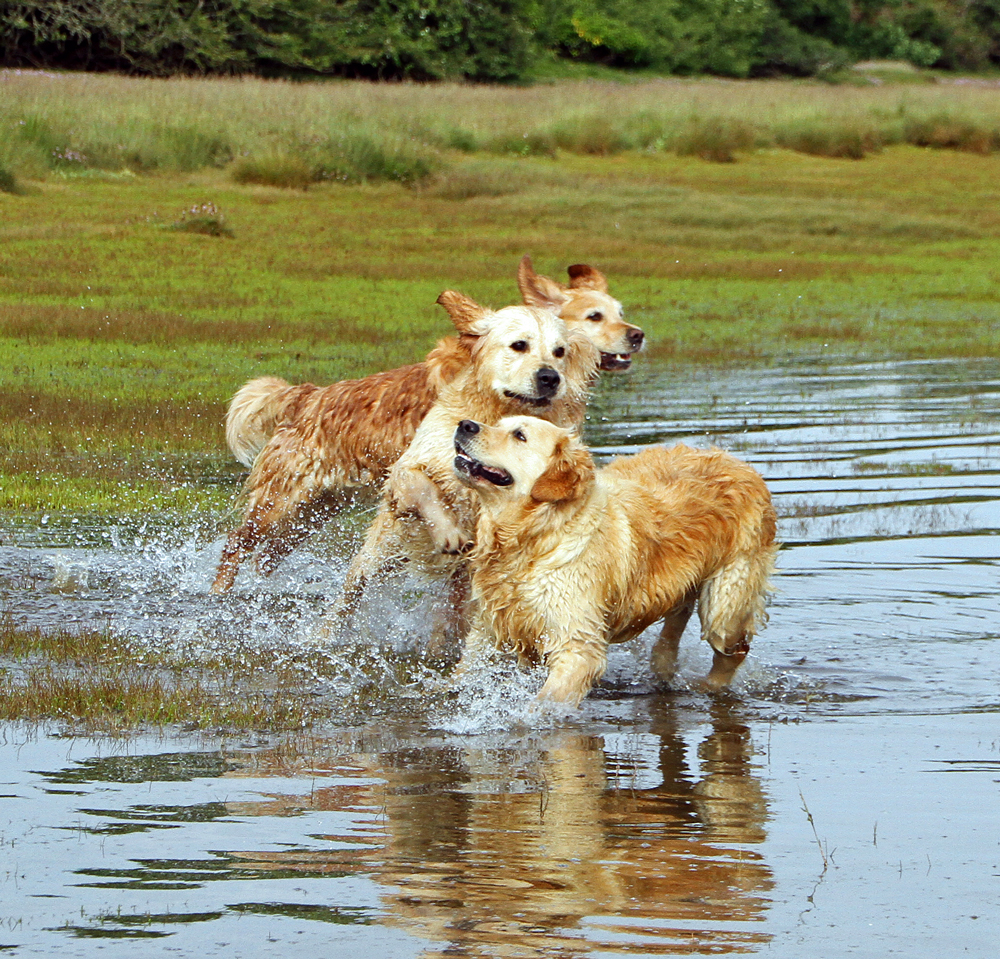 The ball is thrown and three dogs jockey for position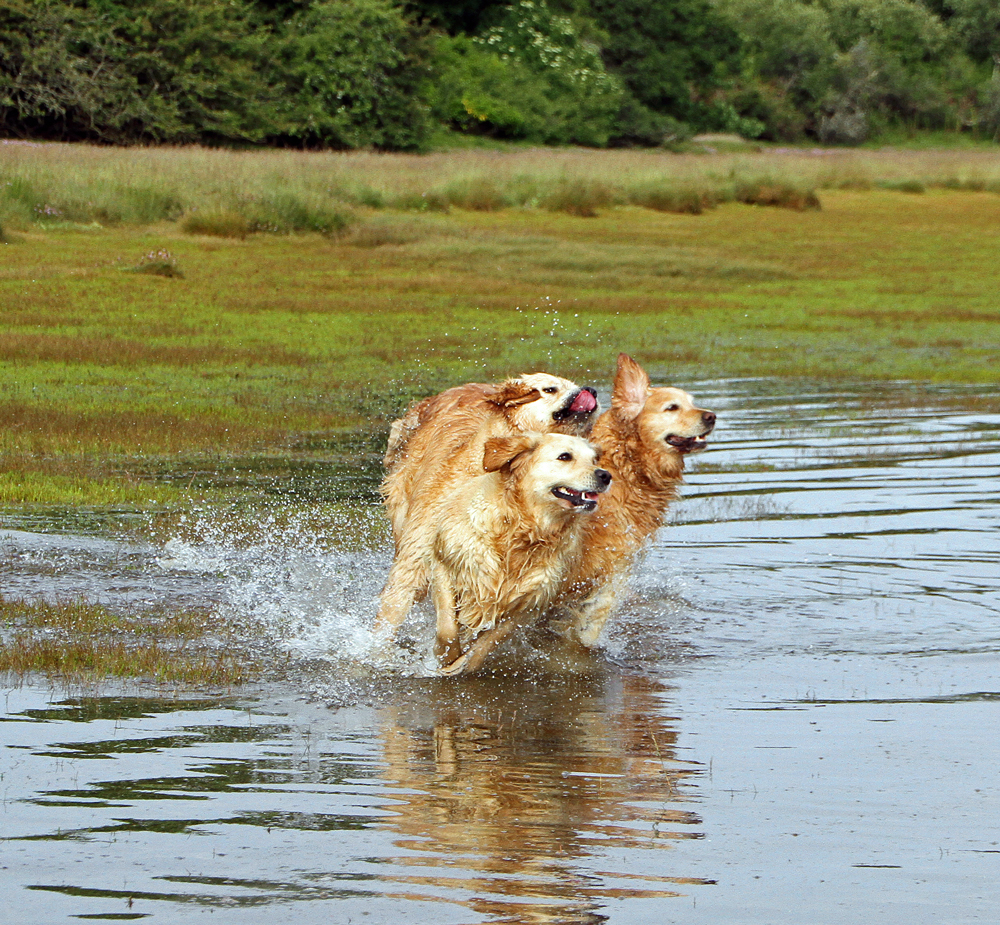 Sweet little Kelsey turns to join the race…………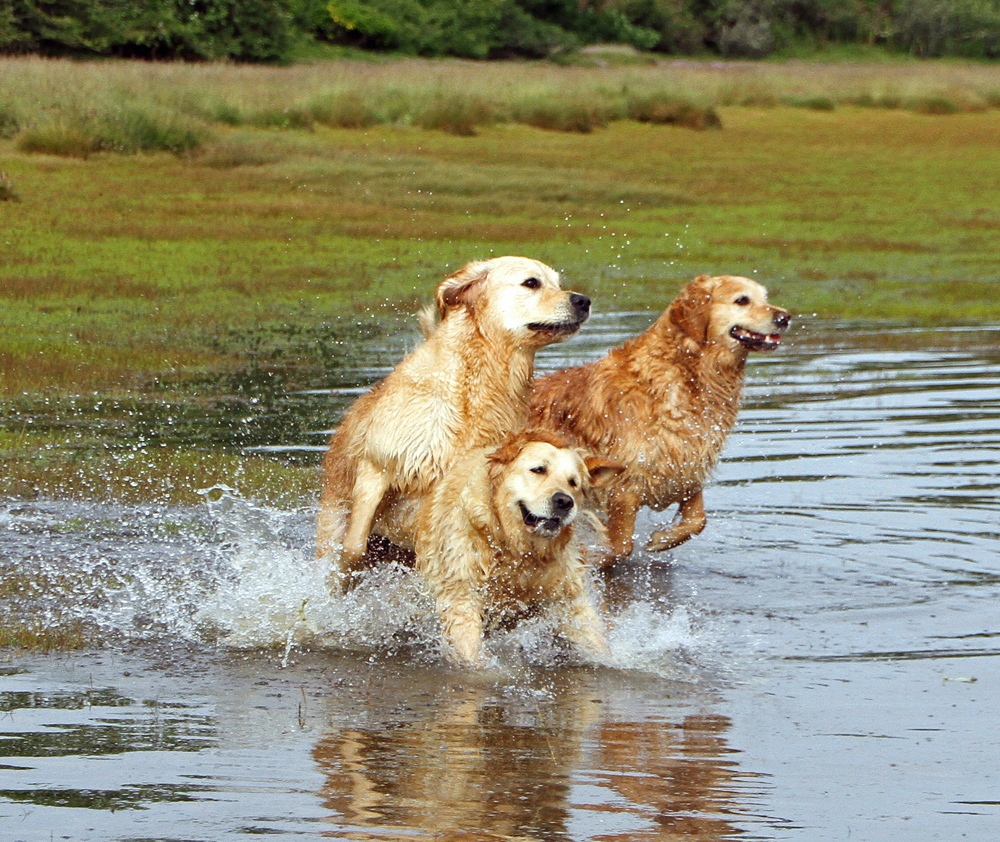 Sadie of course is a tad enthusiastic and a little faster off the mark!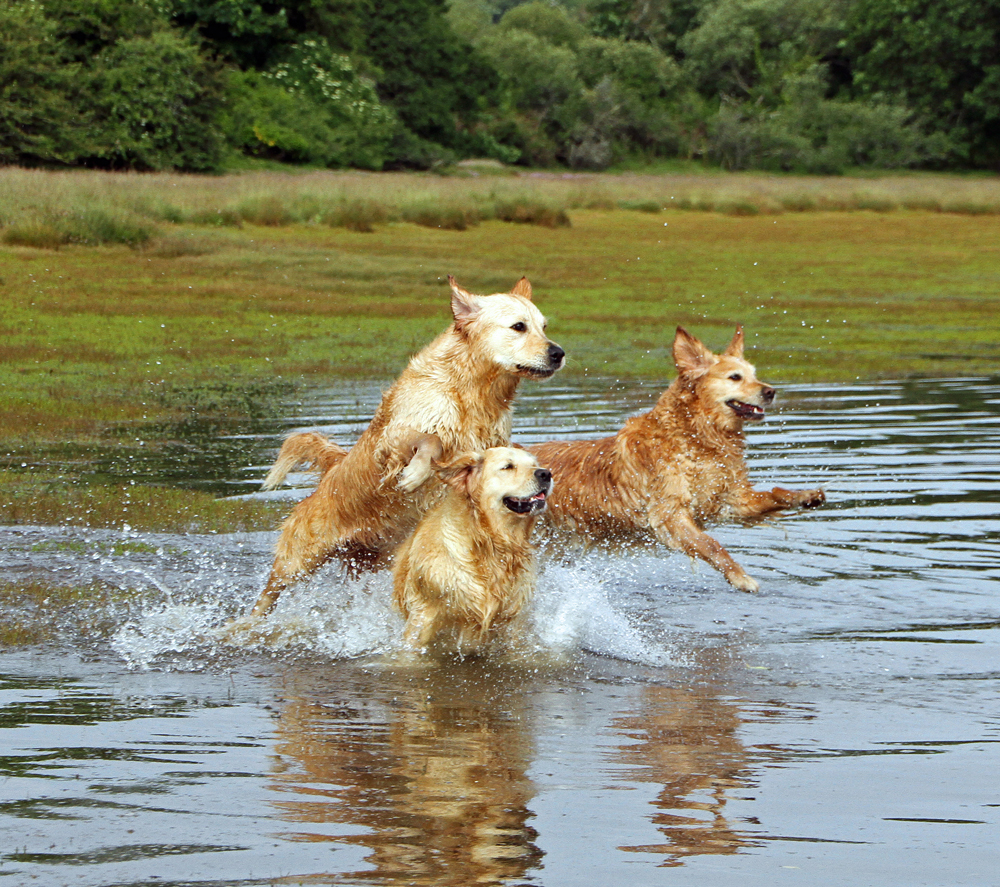 Things can only go down hill……..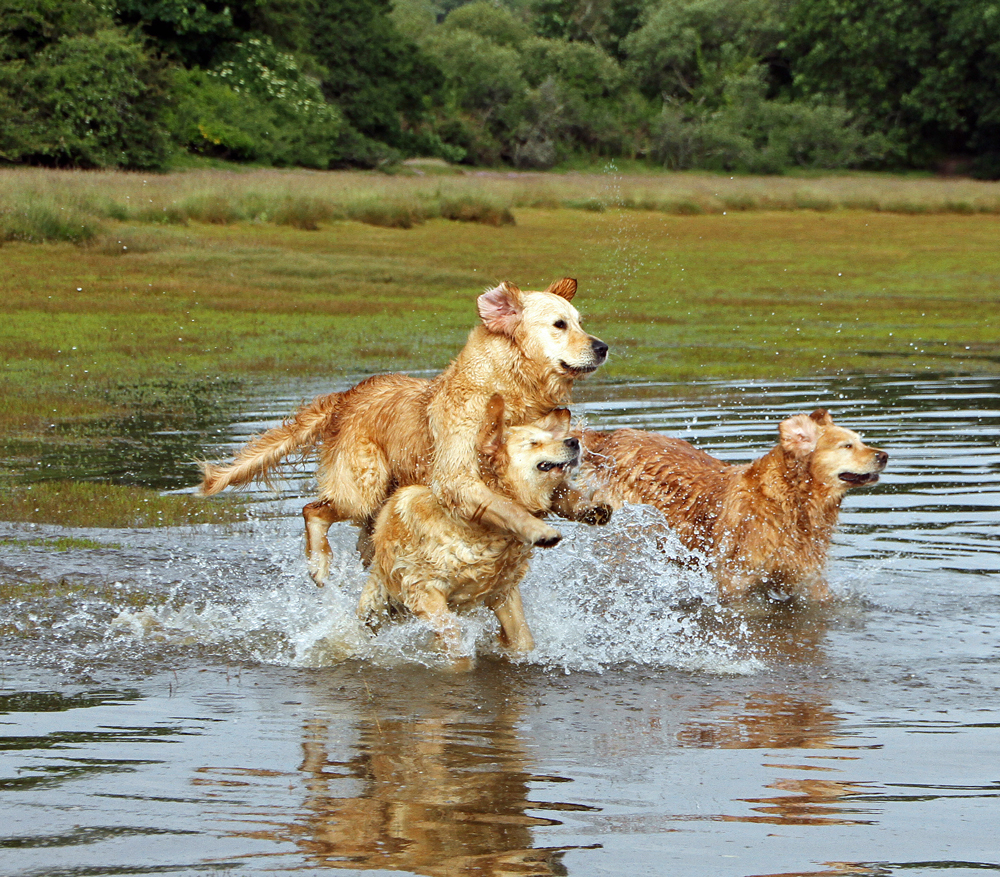 Talk about a free ride! A cross between a "piggy back and leap frog" gone wrong!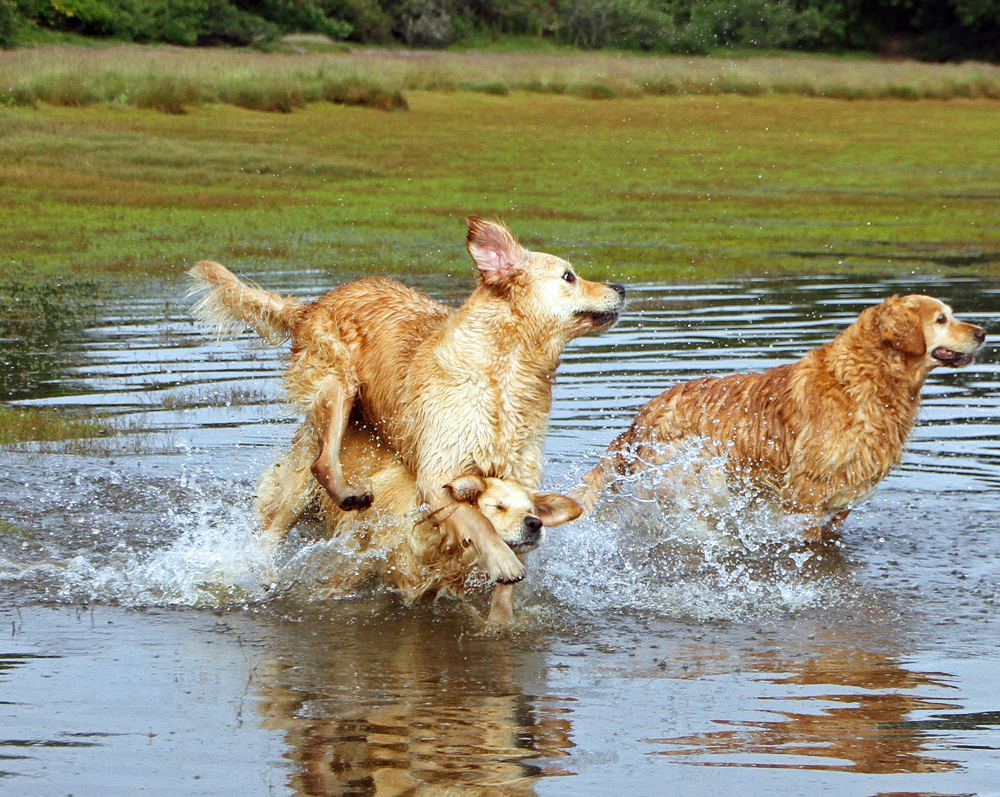 Oooooppps – I think I'm in serious trouble! Just love the expression – priceless!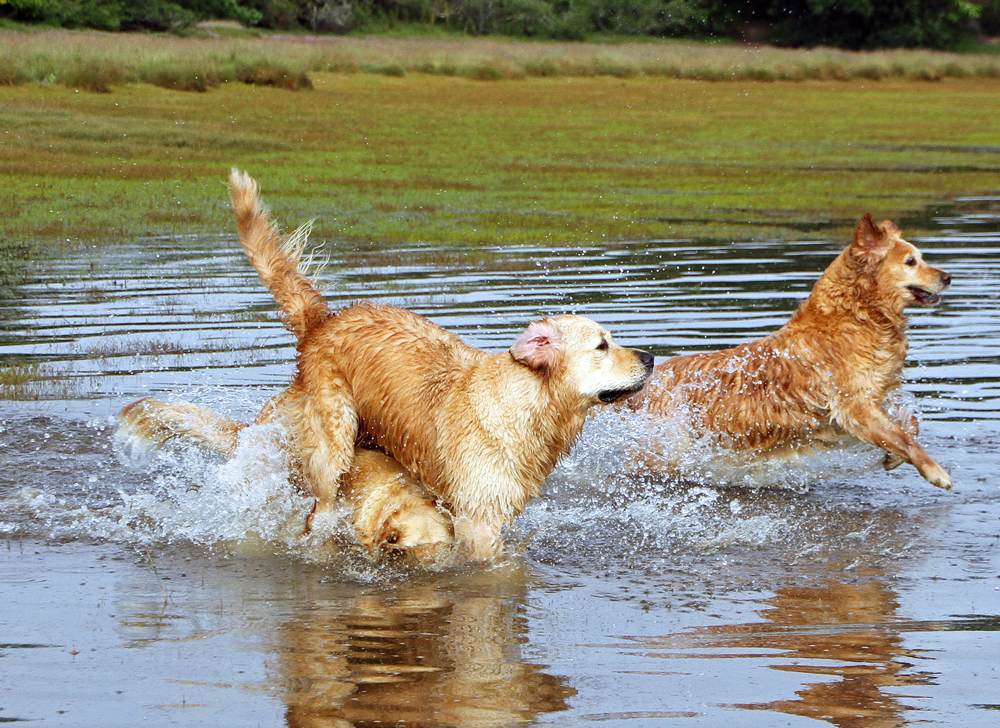 Just as well these are seasoned water dogs! A regular dunking!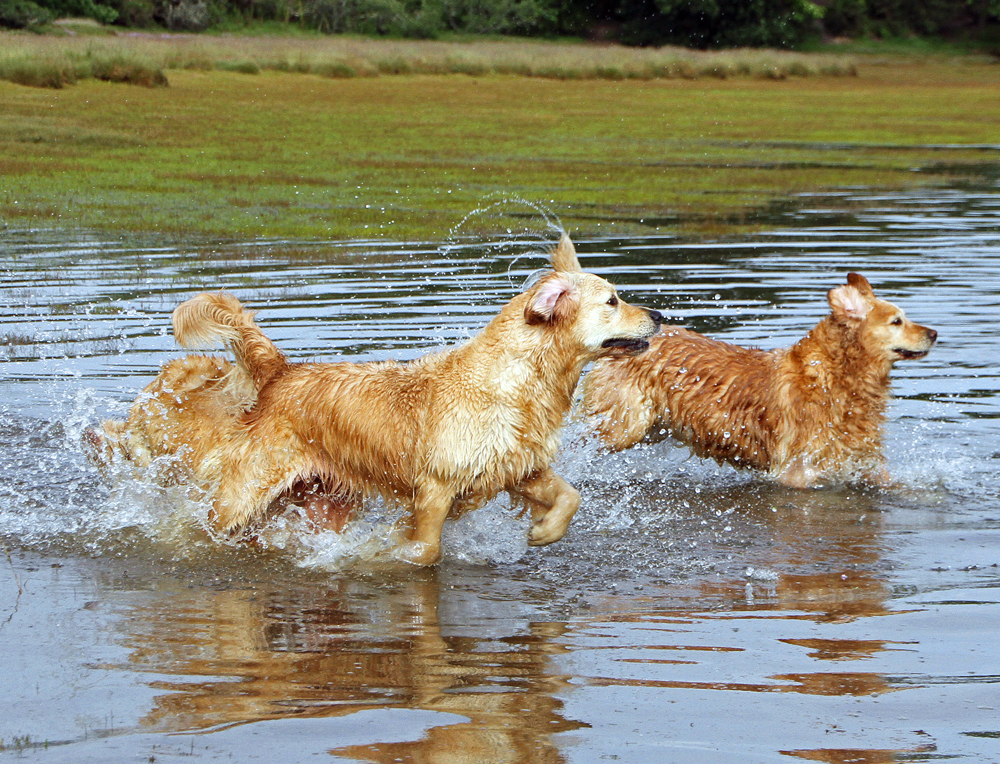 Poor Kelsey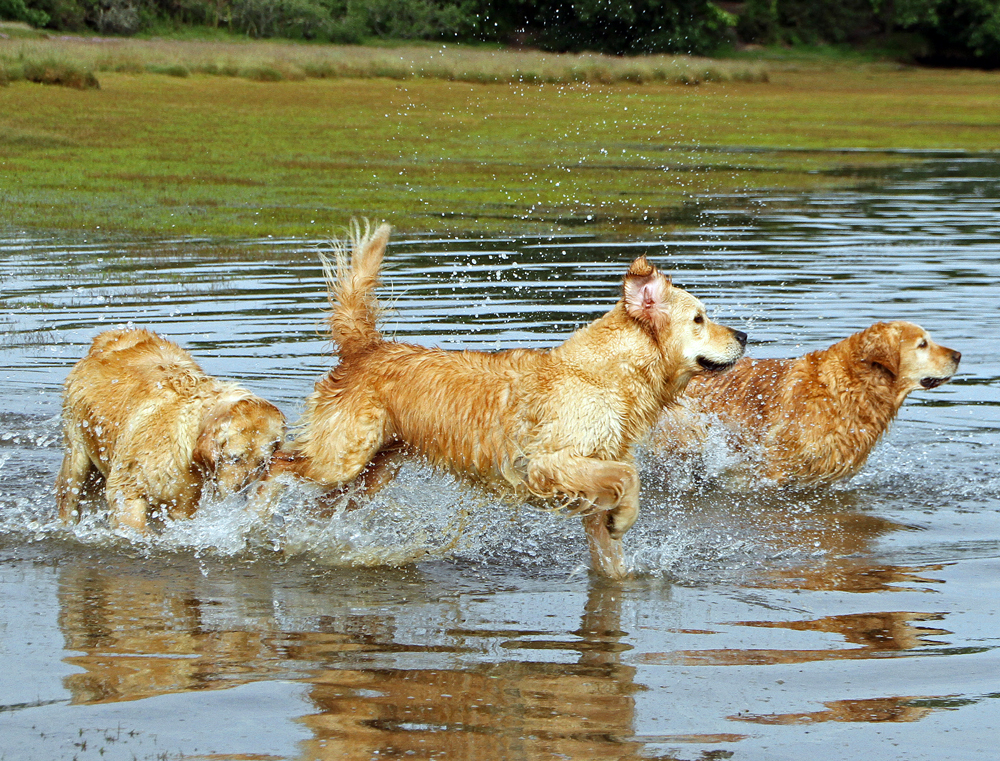 Coming up for air!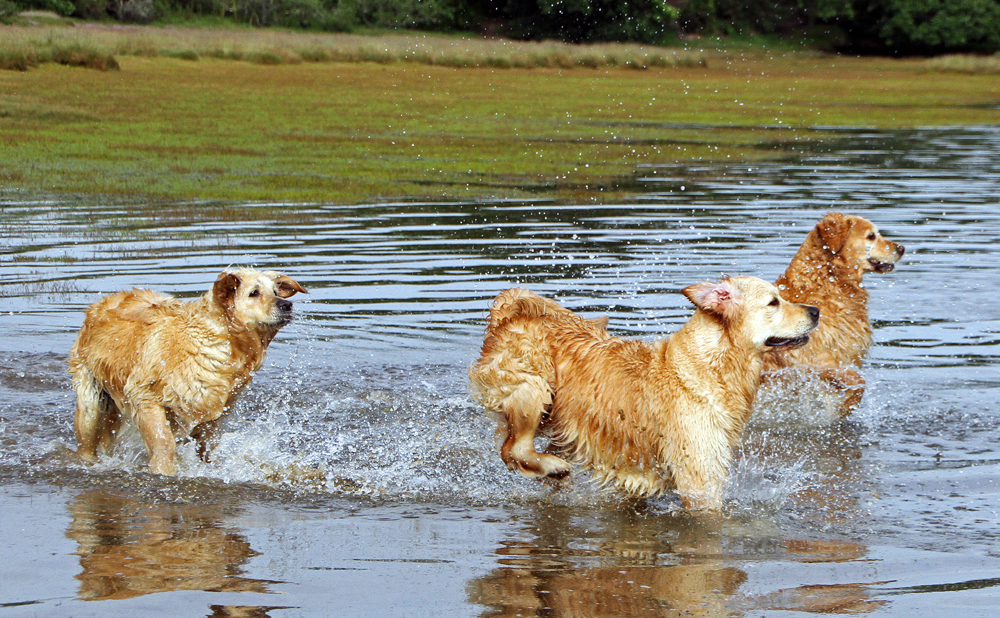 If dogs could swear………the air would be blue!
Sadie – is so unprepared for this
But she will give it her best shot
Holy Moses, she's so athletic!
And so un lady like!
Pounce and…….
Gotcha!
Well I wasn't expecting that!