Both dogs are veritable water babies, happy to dive through a crashing wave with total focus, determined to mark and fetch their retrieve.
My gorgeous golden girls enjoying a joint retrieve on Flushing beach.
"Bitey Face" all in good fun and all part of learning and development.
Golden girls in golden cornfield!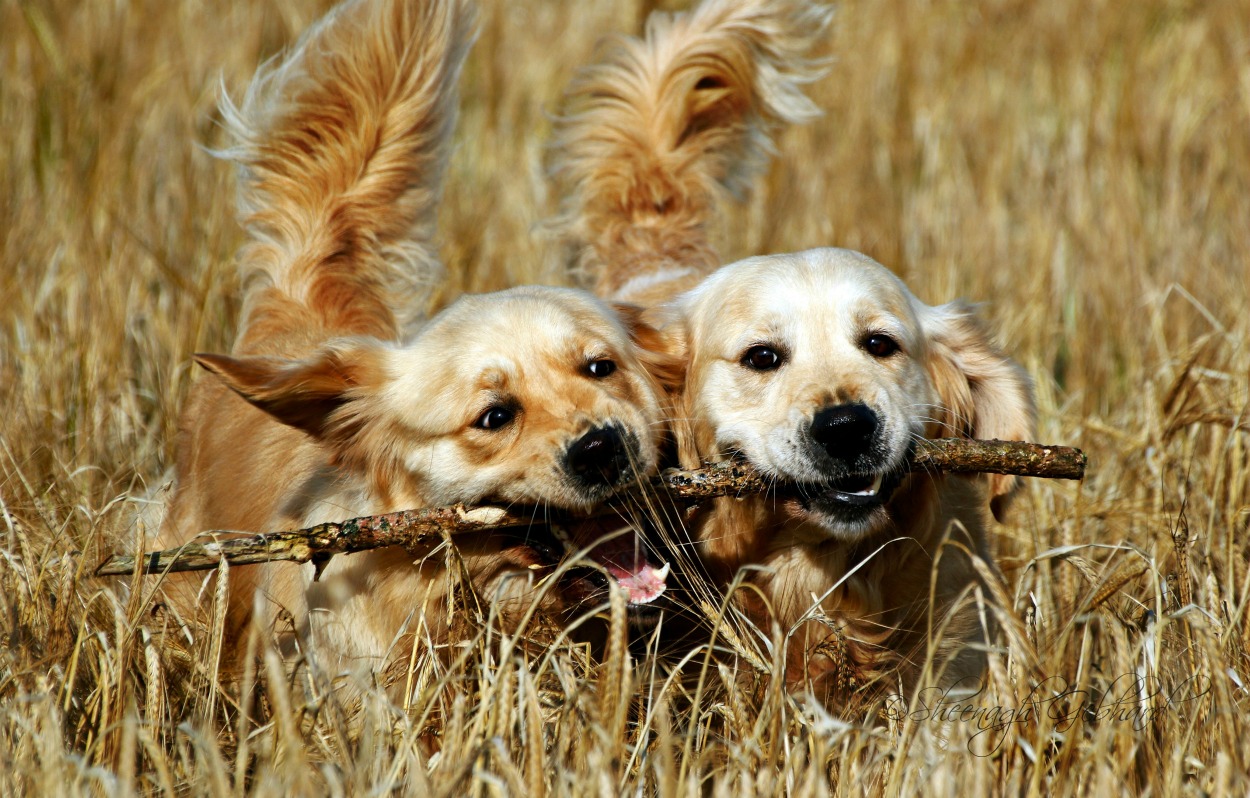 My dogs having a game of hay bale jumping in the newly cut and harvested corn.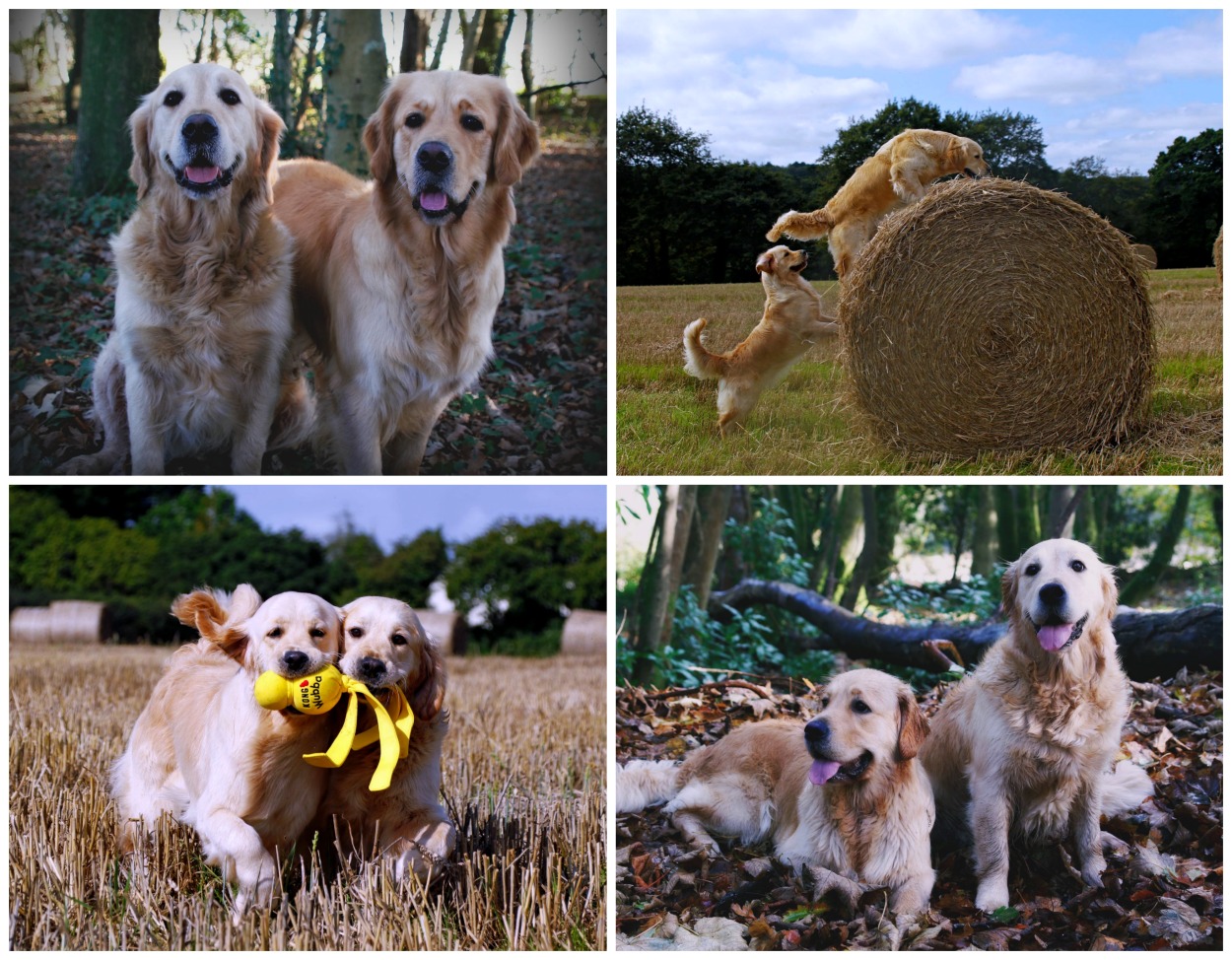 Mother and daughter enjoying a romp on Gwithian Beach with Godrivy Lighthouse in the background.
Golden girls joint retrieve and a little healthy competition in the surf!